No-Bull Guide to Onboarding with Milk Moovement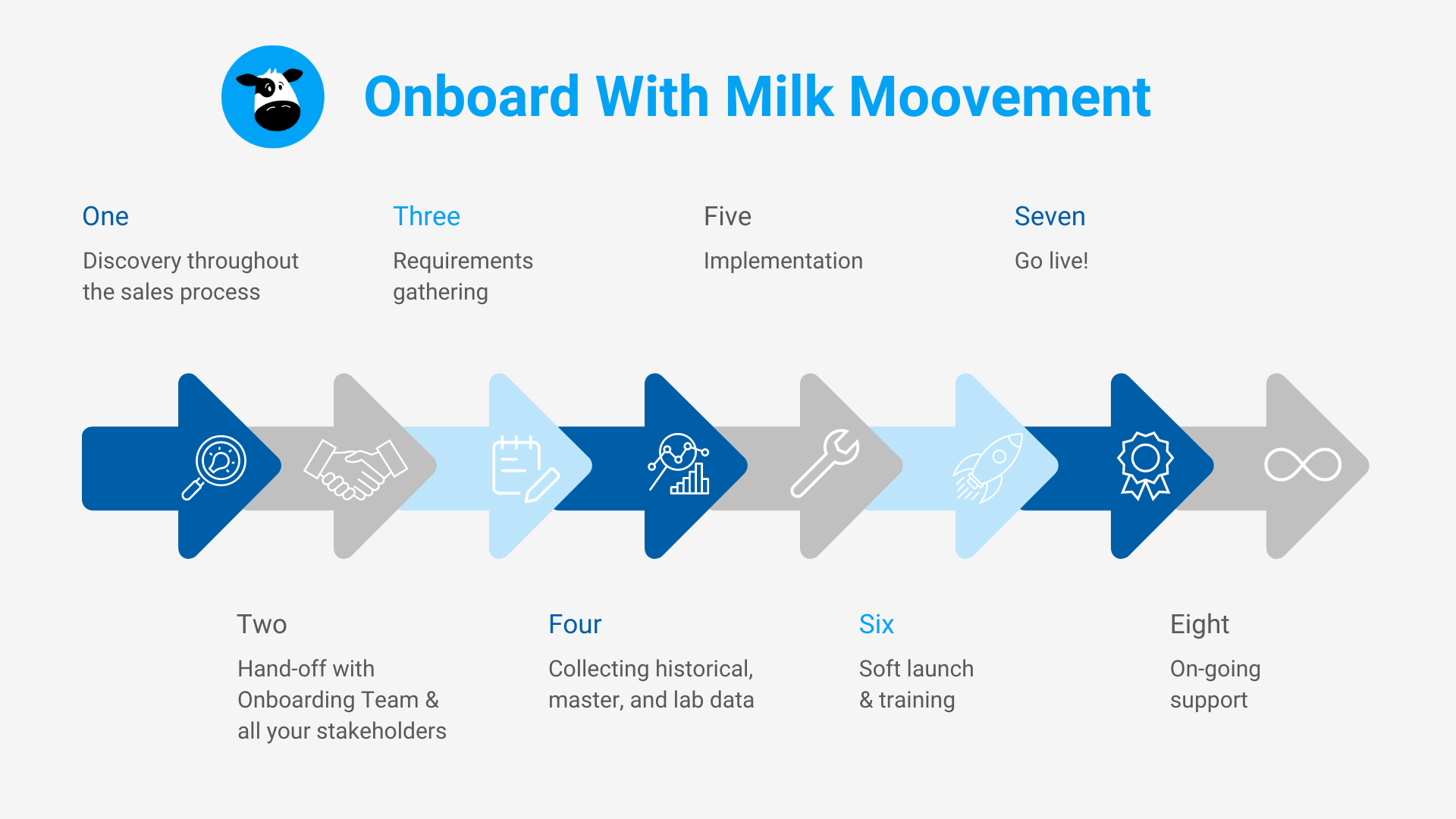 You've decided to choose Milk Moovement as your dairy supply chain technology partner. How exciting! So now what? We understand with change management the steaks can be high and time is of the essence, which is why we have a comprehensive onboarding process.
You should feel confident in your choice, which is why we work closely with you and think it's important to send some of our team to physically work with you in person throughout your onboarding. We spend time learning about your organization and helping you bring all your people onto the platform so that everyone feels good about the change.
What does all that look like in practice? Well, here's your no-bull guide on what you can expect after a contract is signed:
Step 1: Discovery
The good news for you is that we have already prepped for your onboarding since your very first call with us. We have been taking detailed notes on how big your organization is, what systems you currently use, and more to try and best understand your needs ahead of time.
Step 2: Hand-off to our Onboarding Team
This is where you and all your organization's stakeholders meet Michael and Ankit as well as a few of our lead developers. They are here to make your onboarding experience go as smoothly as possible.
"I really look forward to meeting the clients in person. It becomes easier to understand their work and their requirements and it immediately reduces any stress all around."

- Ankit Sharma, Technical Client Onboarding Manager
"The best part of onboarding is getting to spend time getting to know each client's business process and their users. Each time is unique."

- Michael Davenport, Technical Client Onboarding Manager
Step 3: Requirements Gathering
This is a mission critical step in transitioning to Milk Moovement. We meet with each team in your organization from transportation to IT to operations to payroll to member services and anything in-between. We need to know what you need and expect out of our tools.
Step 4: Collecting Data
Data out is only as good as data in. This is why we go back up to five years to bring your historical data into our tools. This way, you get insights that might improve your efficiency immediately.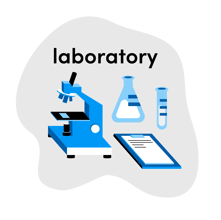 Master data is also brought in, which is all the data that provides context to business transactions, such as driver information, plant IDs, producer information, etc. This is all placed into our system before your launch.
Finally, lab data is crucial to all across the supply chain. We set up an easy process for labs to send their data to be ingested so that you can see your data as soon as it's available.
Step 5: Implementation
This is the core of our onboarding. We will share a project management tool with you where you will have full visibility to all the requirements and customizations that you have identified earlier. You'll be able to monitor the progress of the implementation as it happens and feel reassured that progress is happening and you are in good hands!
Step 6: Soft Launch & Training
Milk Moovement is set up and ready to go! But, we aren't done yet because you have many stakeholders in the supply chain that will need sub-account access (which is completely free to you and them) and training. Our tool is only as good as the people who use it, so we take our time in making sure everyone in your organization and all third parties feel comfortable and confident completing their work. This is done in-person and we are with you every step of the way! Soft launch typically happens about a month before any tool you were previously using is turned off.
Step 7: Go Live

We've made it! You are officially on Milk Moovement! This process took a few months, and we are just excited as you. But don't worry, we are not going anywhere.
Step 8: Continued Support
As a partner, we will continue to provide you with 24/7 support (with real people) and build out any further requirements you may have that were not initially built in your onboarding.
Looking to get started? Reach out and book a demo with us!