A Guide to Milk Moovement's Pricing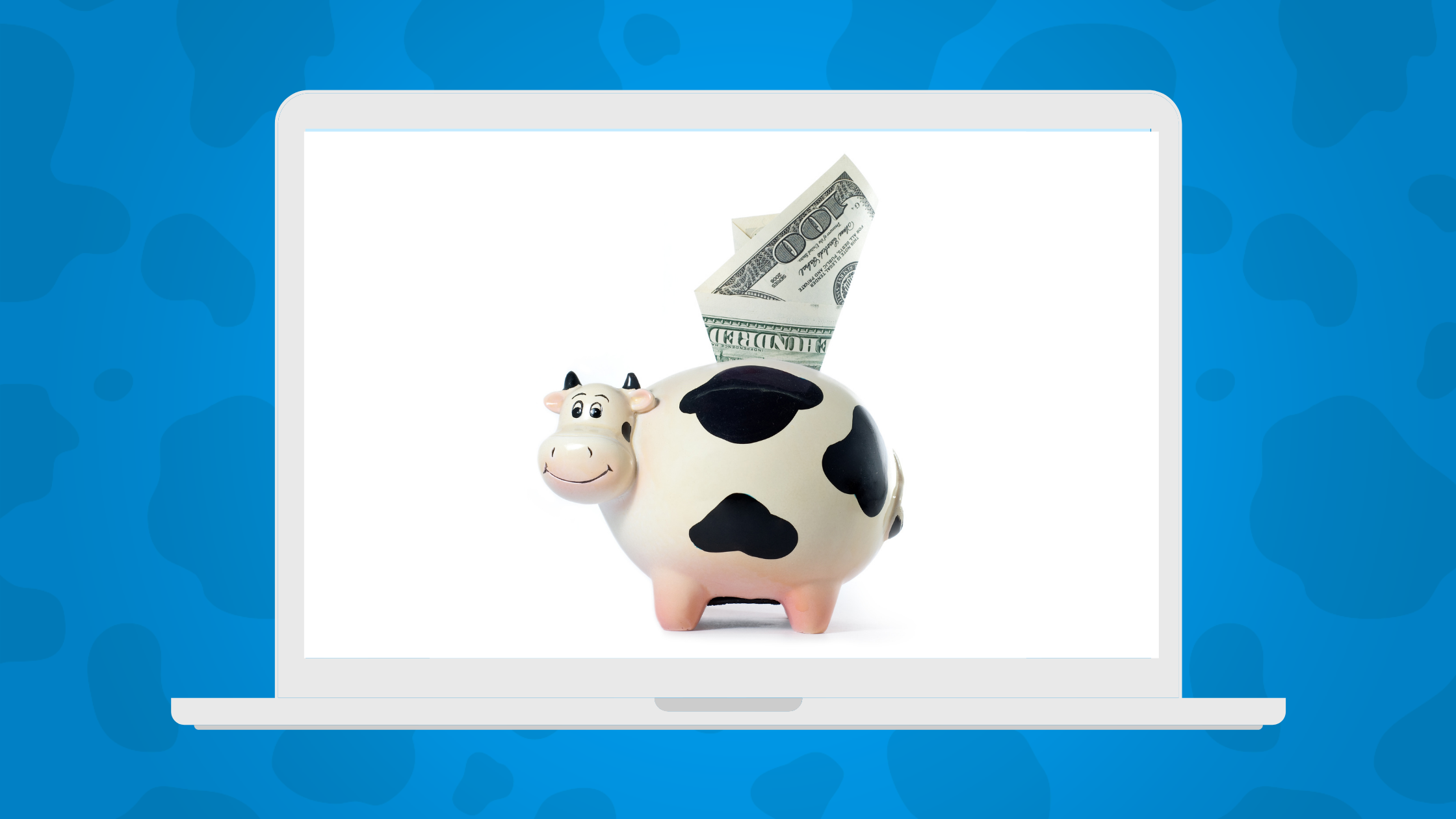 We get asked all the time "how much is this going to cost?"
So, let's talk about it. The cash money. The cheddar. The moo-lah.
Our philosophy around pricing is that we aim to provide you top value. We want to make your life easier and more efficient with the most intuitive dairy logistics software on the market. As the old adage goes: you get what you pay for.
So how do we break it all down?

1. After learning about your organization, annual totals are calculated based on annual production of milk and vary depending on which of our three packages suits you best: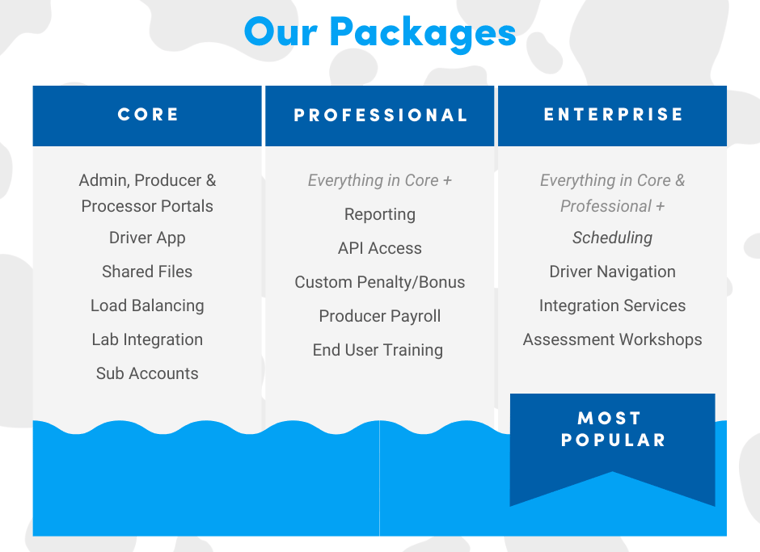 Our core package includes all of our portals, the handheld app, and lab data integration.
Our professional package has access to custom reports and producer payroll.
Our most popular package, enterprise, includes our scheduling and navigation features along with personalized training and workshops with our experienced team members.
2. Our one-time set-up and integration fee is also included in your quote. During your set-up, we'll have a full-time team of developers and customer success specialists dedicated to ensuring a smooth transition to Milk Moovement software.
And that's it. We will not charge you for change orders. Yeah, we'll let you read that again: We will not charge you for change orders.

We get it, building budgets can be tough and you need every bit of it to take care of your people and your business. Working with us means ease of mind that you'll know upfront what you'll be paying and that you won't be getting billed for 10's of thousands of dollars of unpredicted change orders. All the numbers and breakdowns are quoted to you from the start.

What else do you get?
24/7 customer support with real people. Our team's average response time is under a minute with a 97.4% satisfaction rate.
Any and all improvements we make over the course of your contract. If we roll out a new feature, updated tools, or anything else, you'll get it.
& endless cow puns coming your whey, of course.

To get your personalized quote, reach out and book a demo with our sales team!