California Dairies, Inc. Chooses Milk Moovement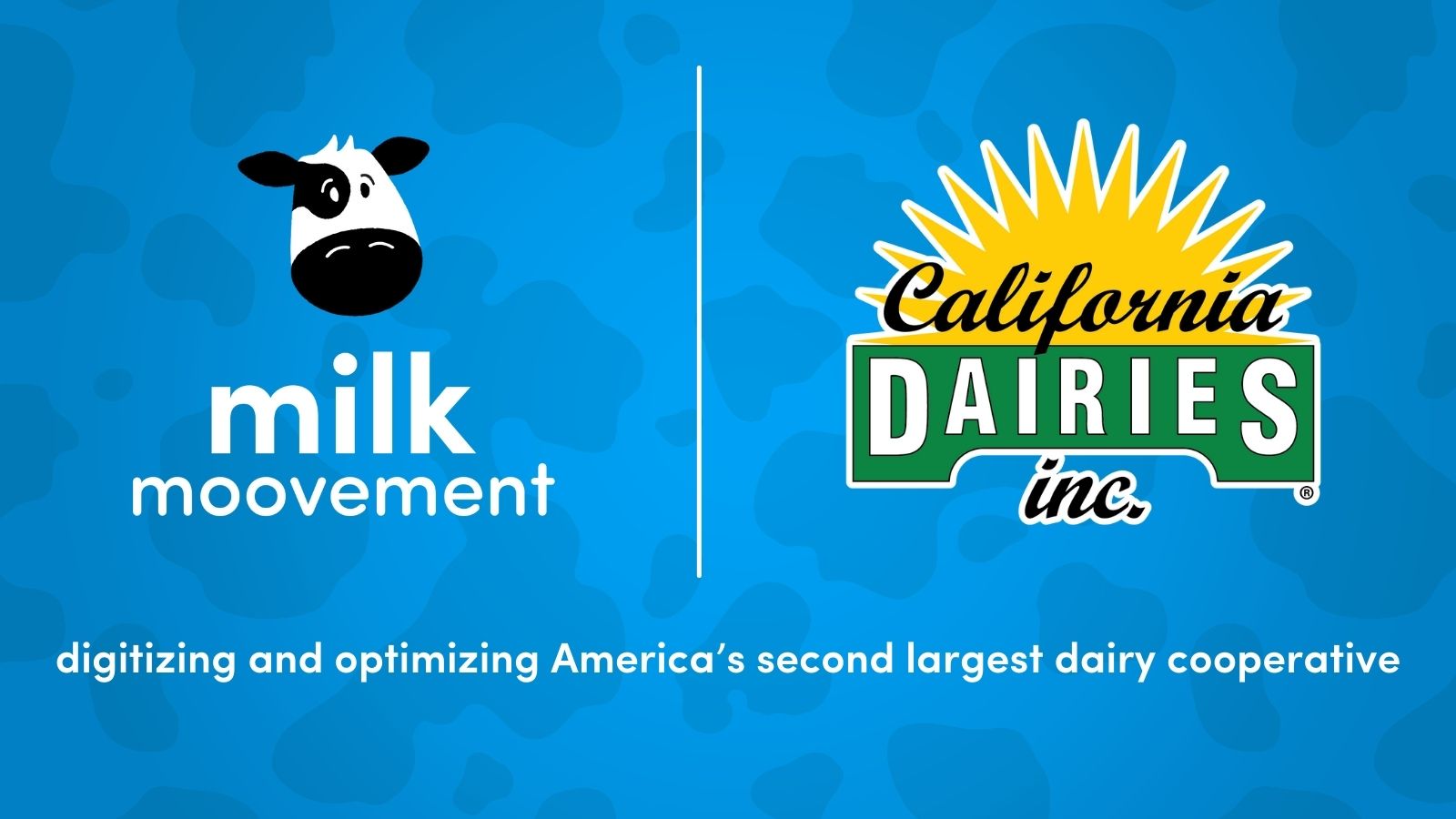 Milk Moovement is appointed as the supply chain technology provider for California Dairies, Inc. (CDI), the second-largest milk marketing cooperative in the United States.
This agreement will provide CDI and its supply chain partners, including more than 300 member dairies, with an end-to-end digitized and optimized supply chain solution. CDI producer families take immense pride in producing over 17 billion lbs. of fresh, high-quality milk annually.
"This new mandate illustrates a shared vision between Milk Moovement and CDI to provide a connected, sustainable dairy supply chain. We are ecstatic about the opportunities this partnership provides to both organizations," said Robert Forsythe, CEO, Milk Moovement.
About Milk Moovement
Milk Moovement provides actionable intelligence across the entire dairy supply chain. Its proprietary software tracks all milk shipments from producers to processing plants and delivers real-time quality and quantity information. Book a demo today to learn more!