Milk Moovement named one of Canada's Companies-to-Watch in Deloitte's Technology Fast 50 program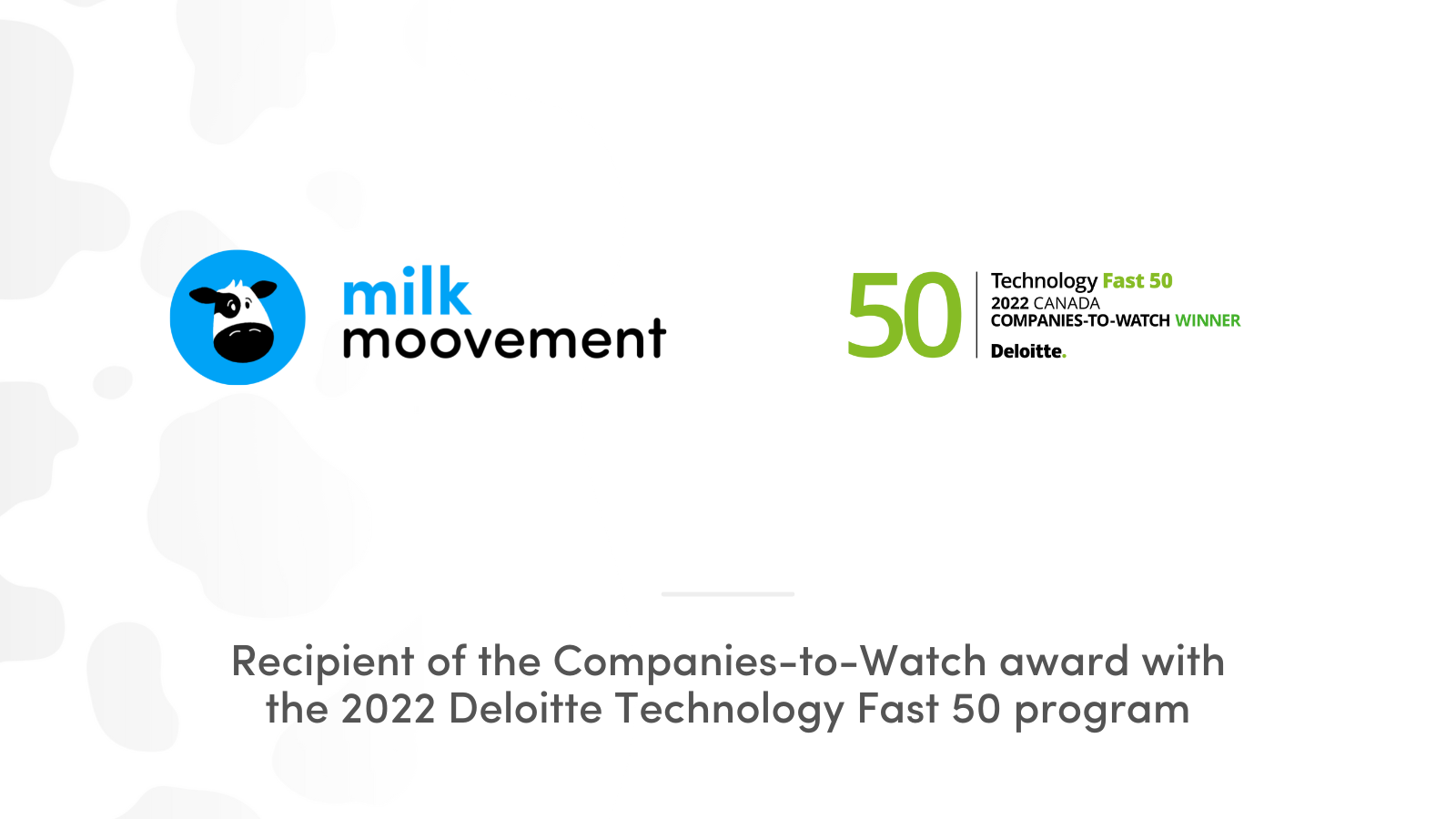 Milk Moovement received a Companies-to-Watch award as part of the 2022 Deloitte Technology Fast 50TM program. Celebrating its 25th anniversary, the award recognizes emerging companies based on their revenue growth percentage.

"I am incredibly proud of the Milk Moovement team, and this award is a testament to their hard work. It's an honour to be recognized by Deloitte as we continue to build the future of dairy supply chains."

Rob Forsythe

The Companies-to-watch category is a ranking of Canadian technology companies with the potential to be
future Technology Fast 50TM candidates by their revenue growth percentage over their last three years of
operation. The winners of this year's companies-to-watch category must have a minimum of $50 thousand
in 2019.
About the Deloitte Technology Fast 50TM program

The Deloitte Technology Fast 50 program is Canada's pre-eminent technology awards program. Celebrating
its 25th anniversary, the program recognizes business growth, innovation, and entrepreneurship in four distinct categories: Technology Fast 50 ranking, Enterprise Fast 15, Clean Technology, and Companies-to-
Watch. The program also recognizes companies within the North American Technology Fast 500 ranking,
identifying thriving technology companies in the United States and Canada. The 2022 program sponsors
include Deloitte, RBCx, Osler, EDC, CBRE, Vector Institute, Council of Canadian Innovators (CCI), Clarity
Recruitment, Lafond, and TMX. For further information, visit www.fast50.ca.