Meet Jamie Warren, VP of Customer Experience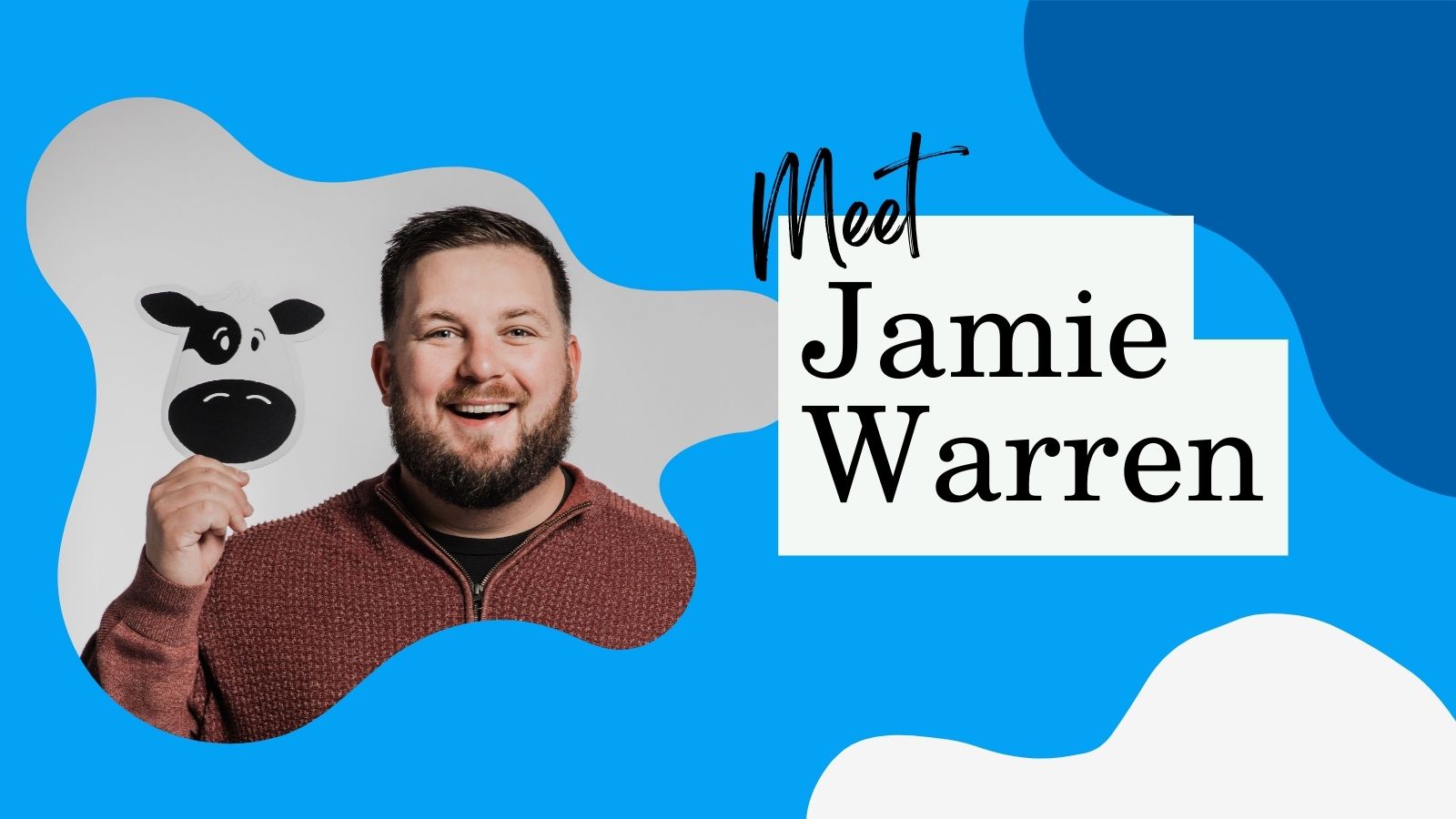 Tell us a bit about yourself.
I'm born and raised in Newfoundland but now I live in Kitchener, Ont. with my partner, Emily, my five-month-old German shepherd named Obie, and my cat named Goose. I still make sure I go back to see my family on the east coast regularly. I love playing golf and traveling. I normally have a motorcycle to do long tours, but I'm currently in between motorcycles. Still waiting for the right bike! I'm also super interested in football, and I like to make sure I see a few Bills games in Buffalo throughout the year.
Before working for Milk Moovement, what did your career look like?
I spent about 11 years working in banking. I started as a teller then I worked my way up to branch manager all while I was a full-time university student. The bank gave me flexible work options that allowed me to work full time and study full time, which was awesome.
Coming out of school, I became a branch manager. I did that for two and a half years and focused on a few different things while I was a branch manager. I was later transferred to Toronto where I worked in a digital capabilities role. I helped to roll out the bank's digital capabilities to all of our teams and determined customer impact.
I moved to an advice management role, which was really about how we proactively reach out to customers. I ran several projects, specifically, I ran the entire outbound calling strategy for the branch network. I also owned the mortgage retention, and calling strategy. As the bank moved to more virtual appointments, I built out what those conversations looked like, what we focused on, and what tools we used.
From there, I moved to a role in product where our team helped define the future strategy of the mobile app, the website, digital capabilities, and how we can better serve customers in our digital environment.
Milk Moovement was a really good move because I've been always kind of focused on customer experience throughout my career. It made sense to take the next step to run cross-functional teams with a customer lens. I saw a tremendous opportunity to do that with Milk Moovement.
What does the VP of Customer Experience do at Milk Moovement?
Not surprising, but it's focused on the overall customer experience. I have three separate teams:
The first team is the customer experience team, our 24/7 support, who does reactive support for all of our customers across North America and Australia.
The second team I have is the customer success team that we're building, which is more account management, and will be our one-on-one support for our customers. The team provides our clients with a very strong level of support and works alongside them to make sure the customer is successful while using Milk Moovement.
The third team is the customer onboarding team. Once a customer decides to join us, we start the customer on the journey to become a Milk Moovement user. We ensure that before they go live that they're fully confident and comfortable using the system and it is servicing their needs.
What attracted you to the dairy industry?
I truly believe that Milk Moovement is changing the dairy industry. It was amazing walking into one of our client's offices and seeing somebody doing month-end balancing and they said that they're finishing it considerably quicker than ever before using because of Milk Moovement!
Before joining, I was reading about the dairy supply chain and I could see that it's not a perfect system. Anything we can do to help our farmers, our producers, or processors run more smoothly and make it easier for them to do their job.
Where do you see Milk Moovement in five years?
I'd like to see us continue to grow and continue to take market share globally. I also want to improve and reduce the time it takes to become a Milk Moovement client by streamlining our onboarding process and building the customer support materials. If we figure those out in the next five years, then the sky's the limit.