The History of Queen Elizabeth's Famous Dairy Farm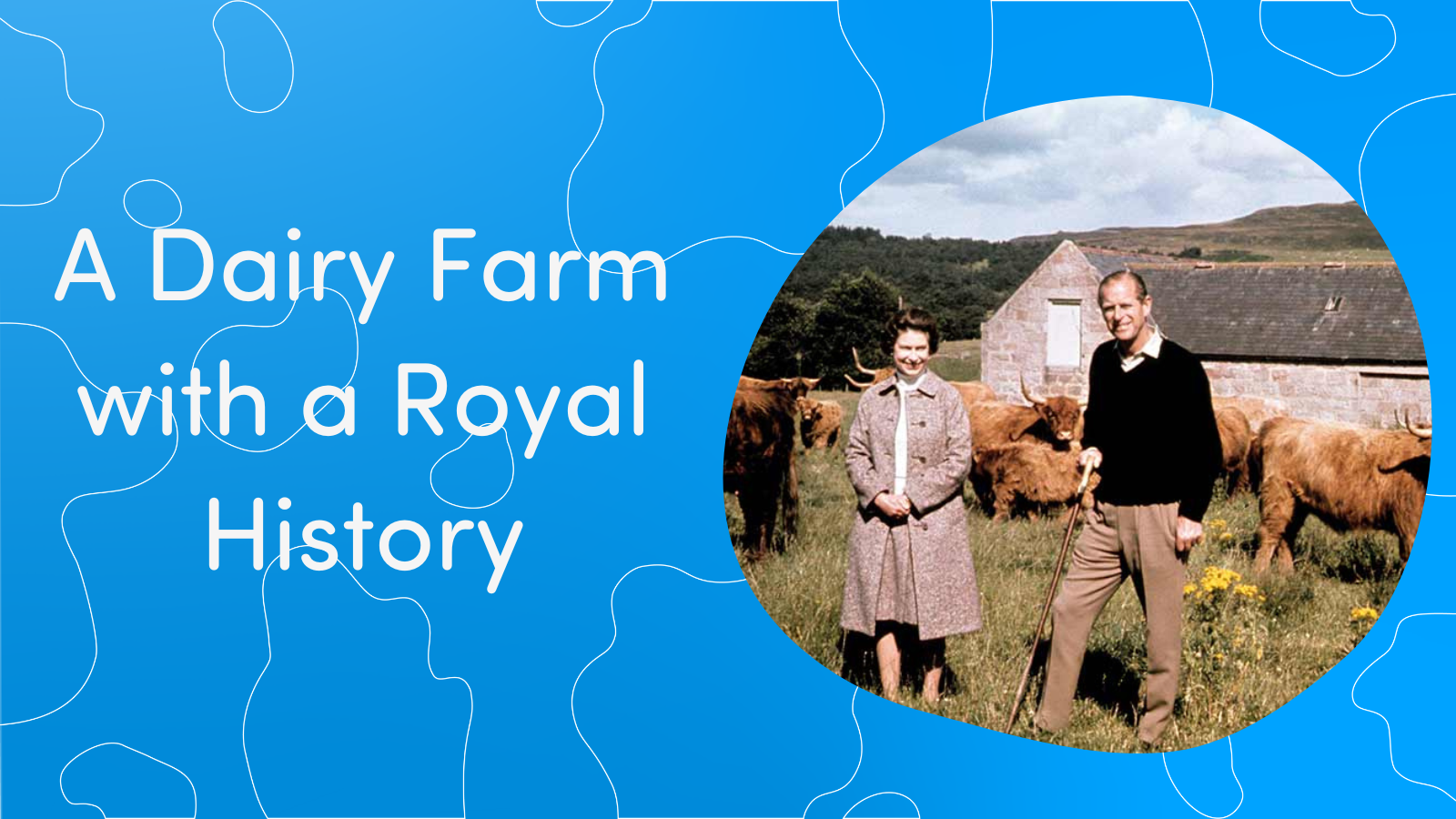 Queen Elizabeth II, the longest serving British monarch and the longest recorded of any female head of state in history, passed away yesterday.
The Queen was well known for her love for animals. She had a variety of royal pets including corgis and horses, which you may have seen depicted on the TV show The Crown. But she also had a dairy farm filled with cows!
The Windsor Dairy Farm is located in Windsor Home Park and was built under the direction of Prince Albert in 1848 and had the best farming technology. The dairy farm provided fresh cream for the palace daily.
In 2001, Prince Philip, the Duke of Edinburgh, had the idea of selling high-quality goods from the Royal Estates and other small local suppliers. The goal was to support the smaller businesses in the area while also providing the customers with the best quality products Britain had to offer.
The farm keeps up with modern dairy farming methods, which include two robotic milkers, waterbeds, and robotic brushes. The farm currently has 200 Jersey cows, which many of which are descendants of the 'Pretty Polly' bloodline, which dates back to 1871 when they were given to Queen Victoria as a present. The farm also has other livestock such as hens and breeding cows.
The milk from the farm is currently being sold to produce Windsor Castle ice cream.