Managing Dairy Like a Boss: How Sub Users Can Ease The Process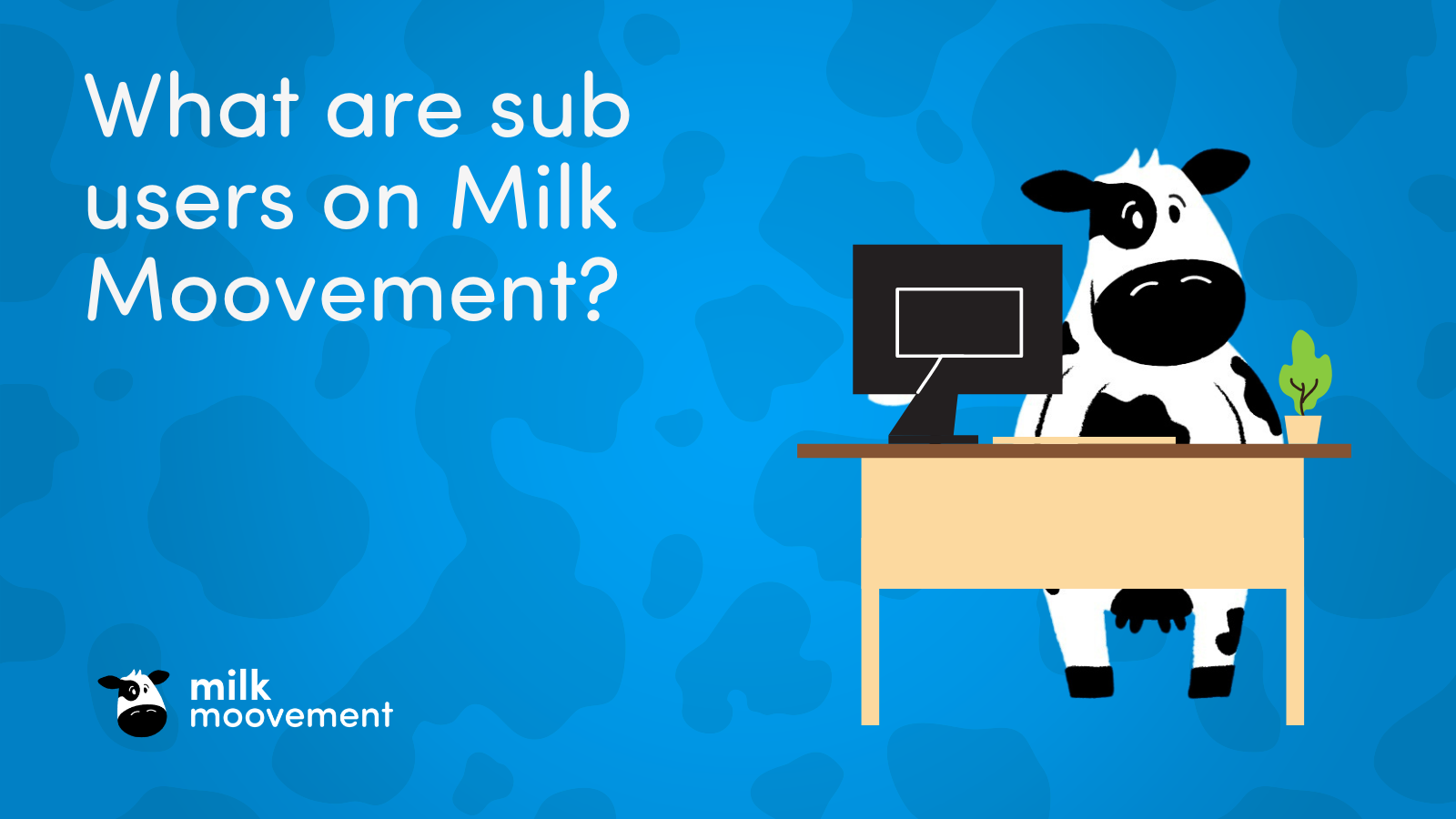 Processing, hauling, and producing dairy is a full team effort. That's why Milk Moovement has a variety of options for sub users to access, edit, or manage any part of the dairy process.
The account administrator can set up a variety of user permission combinations, allowing for a tailored experience. Milk Moovement has three levels of user groups with a list of permission options and functions. There are admins, sub-users, and linked users, all with their own permission options.
Sub Users
Sub users have a variety of permissions that admins can set up, ensuring the user has the correct information. This can include email reports, notifications, update files, and more. Admins can set up a user just to receive email reports, like an accountant, so another login isn't required.
Here is the list of sub-users available and what they can have access to:
Sub Admin

Can have access to everything that the primary admin has, including managing users, dashboards, processors, drivers, and more.

Sub Producer

Can view pickups, dashboards, reports, pickups, access shared files and more.

Sub Processor

Manage and View
Shared Files
Sub Processors
Milk Schedule

View Only

Dashboards
Dropoffs
Route Sessions

Sub Hauler

Can manage and view drivers, milk schedules, pickups, route sessions, manage sub hauling company, view dashboard, and more.
Linked Users
This feature is useful for suppliers or those who oversee multiple farms. Instead of logging into each account type individually, admins can set up a linked user where they can oversee information from nutritionists, accountants, multiple plants, and feed providers. These can be primary or sub-users. This feature increases account security since it decreases password sharing, and the admin can control the users. If a team member leaves or changes positions, the admin can delete or change what is visible to the user.
Milk Moovement is always striving to provide the best experience for its users. Different options are always being updated to ensure that the right milk, gets to the right place, at the right time.