From Farm to Fork: Advances in the Restaurant Industry with Michael Schatzberg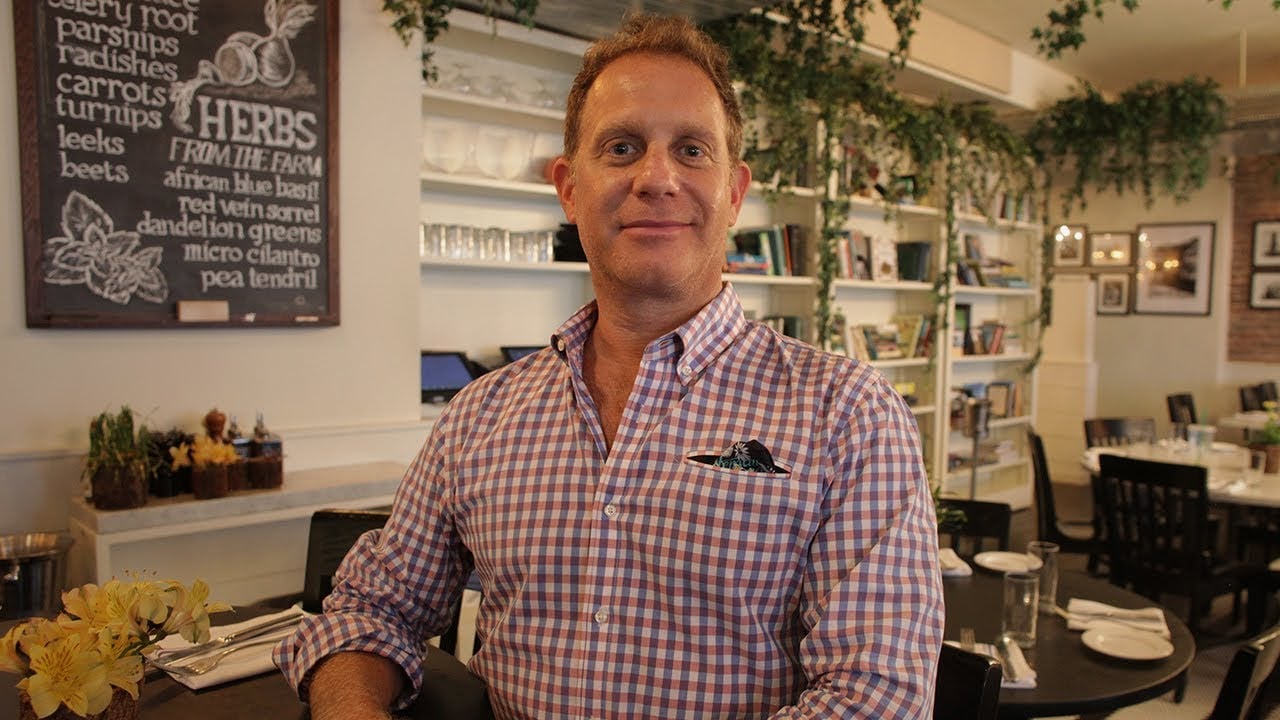 This week we interviewed Michael Schatzberg (aka Schatzy). Schatzy is the Managing Director of Branded Restaurants and the Founder / Managing Partner of Branded Strategic Hospitality.
We talked to Schatzy about his career, new technologies, COVID-19, and changing consumer preferences in the restaurant business.
So, let's get moo-ving!
David: What change has been the most noticeable in the restaurant industry since you began your career?
Schatzy: I got into this business about 25 years ago. Technology, in particular, has evolved in leaps and bounds since then. Our technology was traditionally at the point of sale. For example, at one time, the phone in a restaurant would have a red light on it that would flash when you were receiving a call. The bartender would take the incoming call and write down the order by hand. The whole process was highly susceptible to errors. One of the first iterations of this was a database where we could enter telephone numbers. Once you entered the telephone number, the database would return the associated name and address. We thought that was pretty cool at the time. It evolved gradually and iteratively. That is just one example of how obsolete restaurants were concerning technology and how far technology has come in the restaurant business. Restaurant technology has come a long way since those days.
David: There are a plethora of technologies that restaurant operators can avail of today. How do you convince these restaurant operators to invest in new technology?
Schatzy: Being a restaurant operator and hospitality technology investor allows me to wear multiple hats. What resonates with restaurant operators is that I can speak to them as peers rather than as a technology salesman. Restaurant operators do not have a lot of extra bandwidth to think about technology. For a lot of restaurant operators, the traditional way of doing things has worked well enough for them. But times are changing. If I can get them to spare just a little extra bandwidth, and have them look at new technology, then I can show them new ways to improve their businesses. Helping restaurant operators thrive is always my goal. From my perspective, it's great if a restaurant operator wants to use one of the technologies in which I invest. However, more importantly, I want them to leverage whatever technology works best for them so that they can succeed.
David: How has COVID-19 changed the traditional restaurant business model? How are businesses adapting?
Schatzy: The total addressable market for people to eat and drink in America has not changed due to COVID-19. What has changed is how people are eating and drinking. It was changing before the pandemic, too. However, we have seen five years of change and innovation in the span of a few months due to COVID-19.
For example, people were already getting groceries and food boxes delivered to their houses. People have also traditionally ordered takeout and delivery. However, a large number of folks also used to go out to restaurants as well. People were spending more money going out. Now, they spend even more money on groceries, food boxes, and delivery because they either can't go to restaurants or don't feel comfortable going to restaurants.
Another COVID-19 induced trend is the idea of ordering and paying for food with your phone. Some restaurant operators before the pandemic still had not adopted this. COVID-19 coaxed late adopters of this technology to avail of this service when they traditionally would not have. The industry was, of course, moving in this direction for a while pre-pandemic. It just happened a lot faster than it would have under normal circumstances.
David: How have changes in consumer preferences (such as ethical/transparent sourcing) impacted the items on your menus?
Schatzy: Generally, consumers are more educated than ever before. They want to know the origins of their food, they want to understand the supply chain, and they want information about the farm. I have never seen consumers more curious, more concerned, and more educated.
Restaurant operators are aware of these changing consumer preferences. They are trying to have that information available to customers. I think it is a great selling point. It goes beyond just the free-range chicken and the grass-fed beef. There are all sorts of technologies as well that are focused on this space. For example, the idea of scanning a QR code on any package to be able to know everything about the source is intriguing. Customers can then learn about the farms and how their food gets to their table. It is also great if there is a problem in the food supply chain like bacteria that can cause an illness. It would allow food providers to quickly narrow down where the issue is and stop it before it becomes a big problem. There is a lot of exciting technology in the pipeline that will make food even safer for the consumer.
David: What accomplishments are you most proud of from your time in the restaurant and hospitality industries?
Schatzy: First off, after spending about 25 years in the restaurant industry, I have been able to forge countless relationships. I love being able to identify problems, find solutions, work with other entrepreneurs, and get new ideas to market to help operators.
Second, I always love making food, creating menus, and listening to feedback. I love it when people are thrilled with the experience they have in one of my restaurants. I get that warm and fuzzy feeling when people have a great time. Like most operators, that is what got me. That is what kept me going to work.
Finally, I love the idea of solving a problem through technology. I am not solving problems personally. There are a lot of great entrepreneurs out there doing that. I am here to recognize the problem. There are smart entrepreneurs out there that can, with a little help, take ideas and turn them into reality. I can help them do that. It's exciting. That's what's a lot of fun right now. I love finding out new things. I wouldn't rather be doing anything else.