A Statement From Milk Moovement's CEO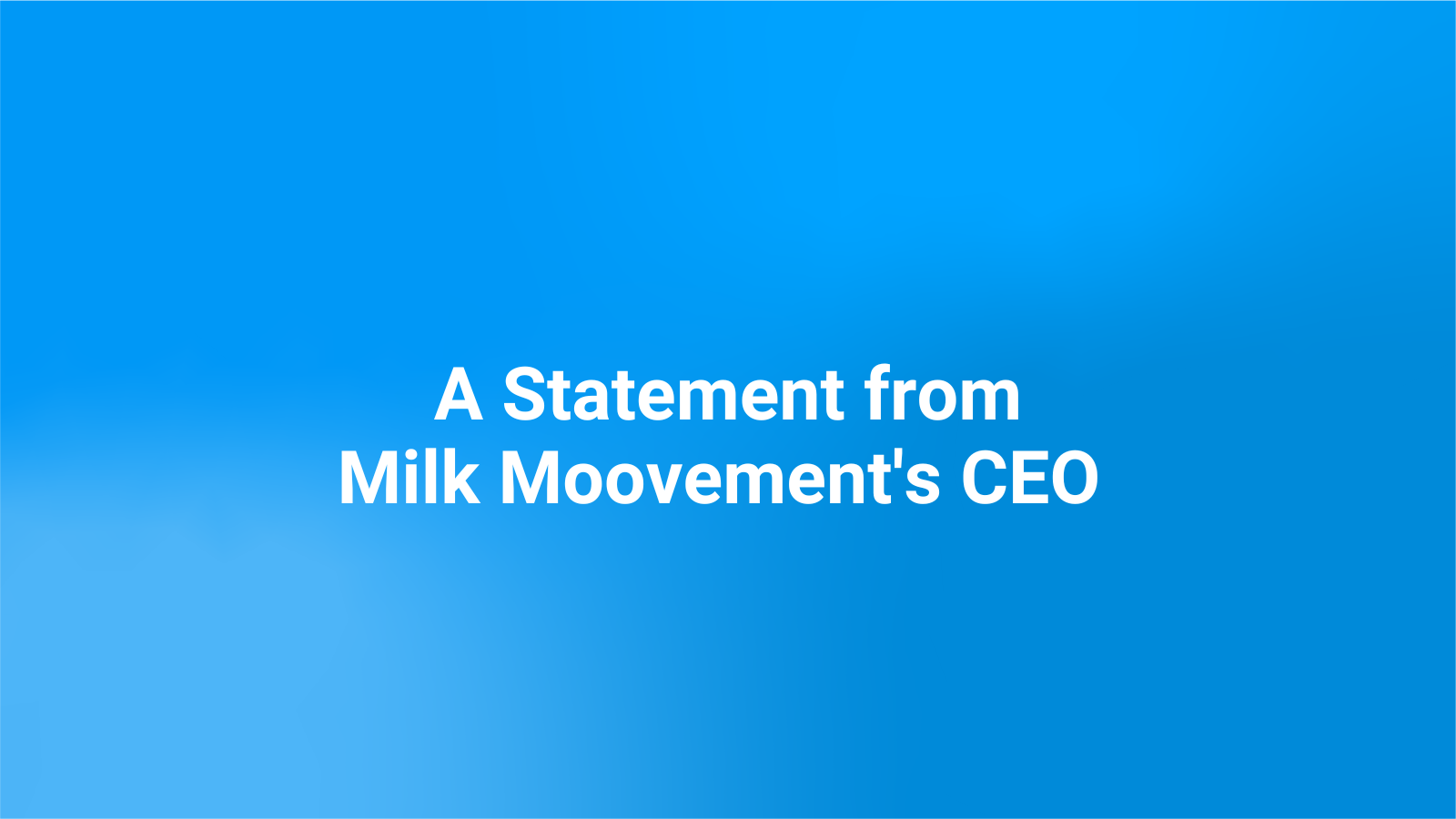 January 13, 2023
Milk Moovement was founded in 2018 to address the clear need for dairy producers, cooperatives, and processors to have better, more innovative software offerings to accomplish their goals. Our company has always and will always act in the best interest of dairy producers.
In December 2021, Dairy LLC (now operating as Ever.Ag) sued Milk Moovement for supposedly misappropriating Dairy LLC's purported "trade secrets," after several customers decided to switch to Milk Moovement's software products from Dairy LLC. Since that time we have made it clear in court that Dairy LLC's lawsuit was not to remedy any actual injury but was instead to harass Milk Moovement and to unfairly prevent it from competing against Dairy LLC on a level playing field.
While our company regrets being dragged into this frivolous lawsuit, we are committed to doing what is right for the dairy industry. In our counterclaims filed against Dairy LLC today, January 13, 2023, we allege that Dairy LLC has abused its monopoly power by, among other things, forcing milk producers to execute contracts that bar them from ever working with one of Dairy LLC's competitors. This fundamentally works against the best interests of dairy producers.
As Milk Moovement's CEO, I believe everyone in the industry should have the freedom and right to choose with whom they want to work. My commitment to our existing and future customers is that if you ever decide you are not satisfied with our product or service offerings, you have every right to work with one of our competitors. We welcome competition and believe that it is core to innovating within an industry. We regret that our competitors feel differently, and that is what we aim to rectify.
With our counterclaims, Milk Moovement seeks to put an end to Dairy LLC's alleged unfair and abusive tactics for the benefit of the industry as a whole. We did not ask to fight this fight, but now that we are in it, we will do right by the industry that our employees, customers, and partners have wholeheartedly dedicated their careers to.

Sincerely,
Rob Forsythe
CEO, Milk Moovement
---

Milk Moovement's Motion for Leave to Amend

Milk Moovement' Proposed Second Amended Counterclaims

---