A Conversation With Milk Moovement CEO Robert Forsythe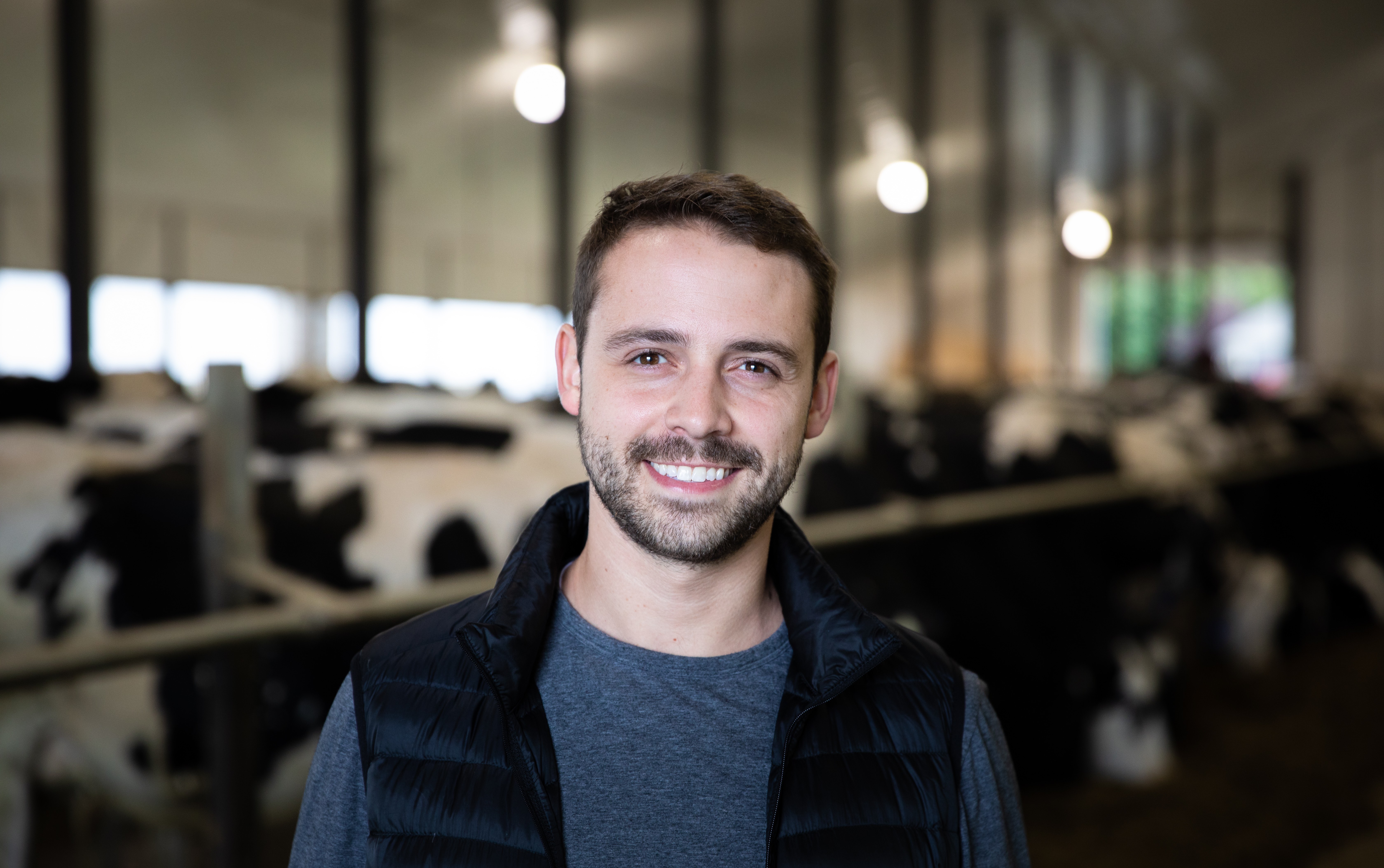 This week we sit down with the CEO of Milk Moovement Robert Forsythe. Robert talks about Milk Moovement's move to the United States, consumer preferences, accelerators, and all things eggnog!
So, let's get moo-ving!
David: So Robert, Milk Moovement has recently opened its first American office in Minneapolis-Saint Paul. What was the impetus for the new office location?
Robert: First of all, we are ecstatic to make the Twin Cities the home of our inaugural office in the United States. The American market is one of the largest producers and consumers of dairy globally. The Midwest, in particular, is a hub for food and agriculture innovation making it needless to say that we are thrilled to be joining the ecosystem. American dairy farmers are an integral part of feeding our families. However, complex, rapidly evolving food supply chains mean it has become increasingly challenging to get dairy products into our homes and restaurants. The impacts of Covid-19 have only compounded these challenges. At Milk Moovement, we are committed to helping the dairy industry thrive and prosper. That's why Milk Moovement chose to expand our presence in the United States and partner with innovators to help build more efficient and connected supply chains.
David: I understand Milk Moovement is participating in the prestigious Techstars Farm to Fork accelerator program. What are you hoping to get out of this program?
Robert: The Techstars Farm to Fork Accelerator, co-funded by Ecolab and Cargill in partnership with Techstars, is a first-of-its-kind program based in the Twin Cities. The accelerator identifies entrepreneurs and start-up companies from around the world who have innovative ideas focused on food safety, the food supply chain, food tech, farm productivity, and waste management. Milk Moovement is 1 of 11 companies currently participating in the accelerator and the only Canadian company!
In particular, we are excited about the opportunity to spend the next three months immersing ourselves in the Techstars experience. Techstars provides us with access to over 10,000 mentors, over 1,600 alumni, and over 200 staff members. This global network means that we will have access to industry leaders to learn from so that we can develop the best possible products and services for our clients.
David: What similarities have you noticed so far between the Canadian and American dairy markets? Have any differences stood out?
Robert: What stands out most to me in both the Canadian and American dairy markets is the commitment to the health of their herds, the quality of their product, and the passion for giving back to the community. I continue to be inspired by the people I meet in this industry. The dairy industry has been a part of the fabric in Canadian and American societies for a long time. It is a direct result of their hard work that gives us all access to a healthy, sustainable future.
David: Before you scoot, we have one last fun question for you. Chocolate milk, regular milk, or eggnog, and why?
Robert: Eggnog. Without a doubt. Particularly, when it's partnered with a splash of spiced rum or in my coffee. When I see it on the shelves in stores it officially signals that it's Christmas time.