Milk Moovement Awarded Genesis Startup of the Year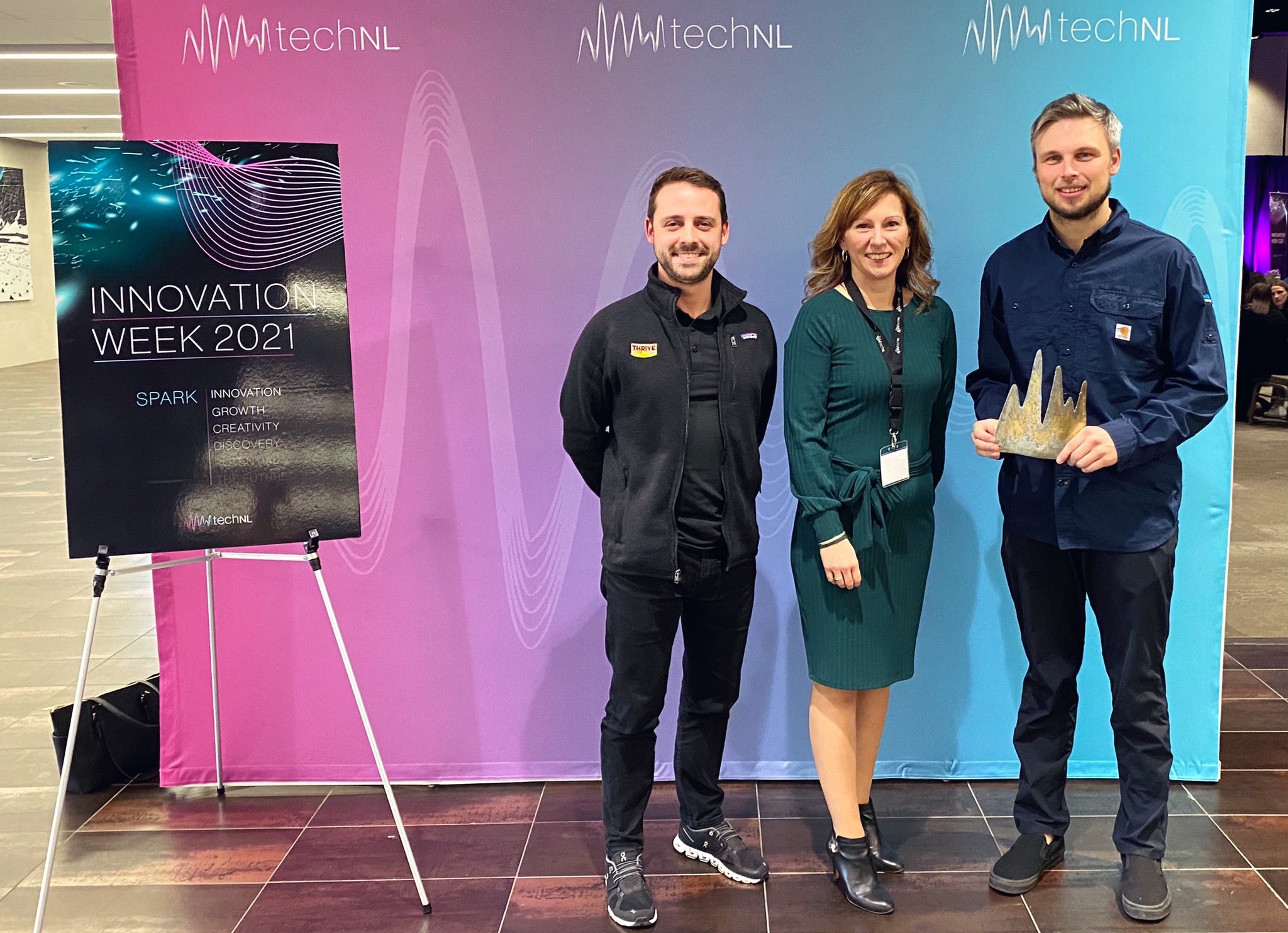 Milk Moovement is udderly excited to have accepted the Genesis Startup of the Year in the techNL Tech Industry Awards yesterday, Thursday, October 21st.
The Startup of the Year award, sponsored by Genesis, honours a less than four-year old, early-stage start-up company that is generating revenue, attracting talent, and creating significant excitement in the NL tech ecosystem.
"We've seen tremendous team and revenue growth this year, growing revenue by 300% from Q1 to Q3. We've also gained major traction in the US Dairy Cooperative Market." said Co-Founder and CEO, Rob Forsythe.
He adds "Newfoundland and Labrador has a thriving technology sector and has been an essential part of our growth since Day 1. Our largest office is in St. John's and we'll continue to grow that office based on the caliber of talent we're seeing in that region."
About Milk Moovement
We're hiring! Check out your next cowreer here.
Founded in 2018, Milk Moovement is a rapidly expanding dairy SaaS company with offices in Canada and the United States. Milk Moovement is currently in a period of tremendous growth with established clients across Canada, the US, and Australia and a mandate to further expand globally. Its proprietary software tracks all milk shipments from producers to processing plants and delivers real-time quality and quantity information to producers, processors, transporters, and cooperatives. With Milk Moovement, dairy cooperatives and processors can eliminate administrative time by up to 85%. For more information on Milk Moovement, please visit us at www.milkmoovement.com and follow us on LinkedIn and Twitter.