Family First: Navigating Multigenerational Farming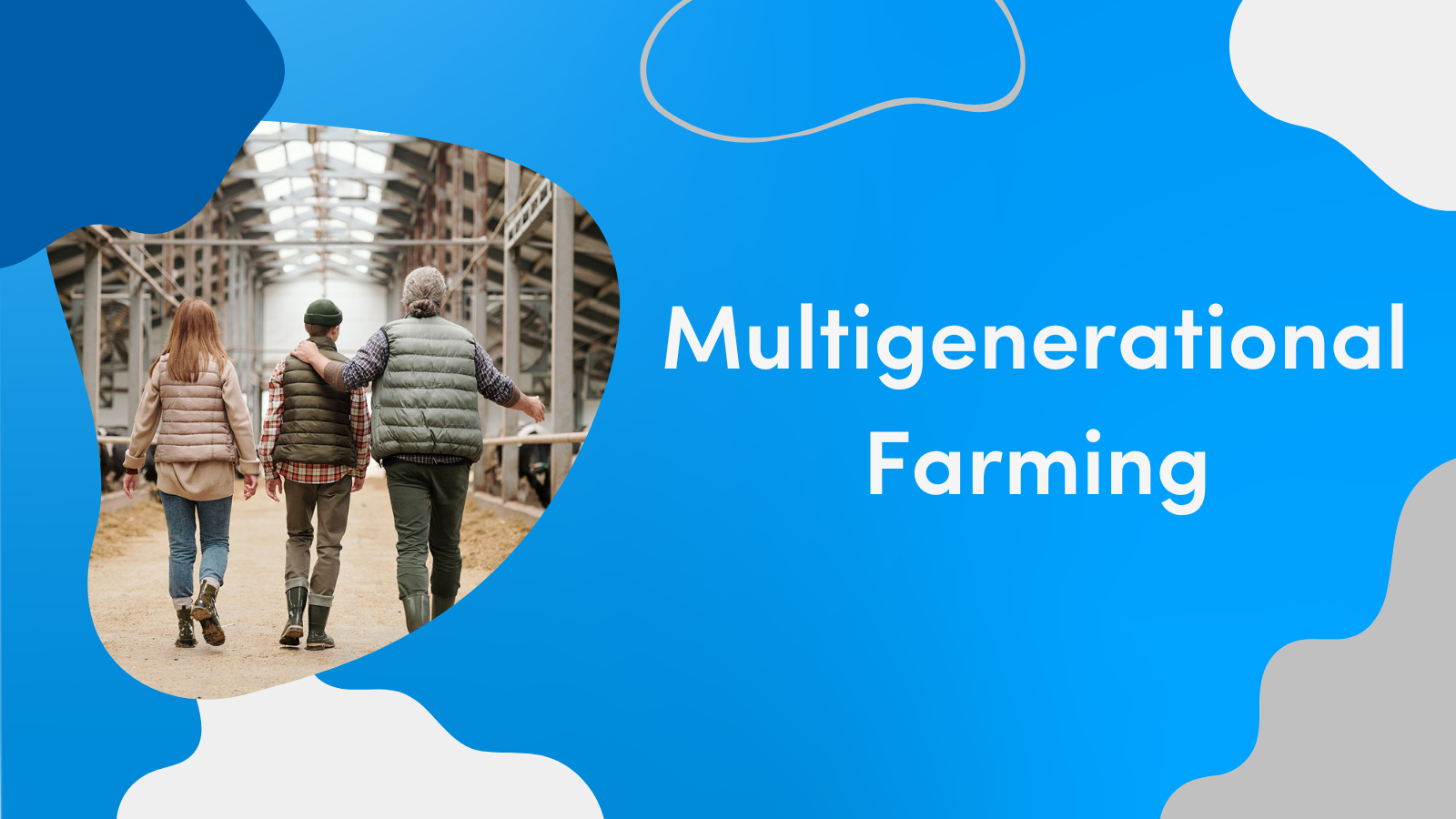 Most conversations about multigenerational farming tend to also lead to conversations related to succession planning. Fortunately, a multitude of resources is available to support sound succession planning: this article is meant, instead, to bring focus to some of the day-to-day joys and challenges of having multiple generations working together to steward the land — and feed the nation.
One in seven Canadian operators lives and works on a multigenerational farm, while family farms accounted for nearly 98 percent of US farms in 2020. A multigenerational approach contributes to the success of the operation and brings long-standing and beneficial relationships to the community. Working together allows ready access to the knowledge and experience of the older generation: when problems arise, it can be reassuring to have input from and bounce ideas around with someone who has encountered — and solved — a similar issue. A diverse range of knowledge, skills, and abilities means that many issues can be addressed without reliance on an outside tradesperson. Having access to land and equipment makes getting into the business more attainable for the next generation of farmers. Meanwhile, the younger generation often brings a greater level of comfort and familiarity with innovation and technology.
Managing Challenges Between the Generations
According to a 2016 study by Purdue University of multigenerational farmers in the US and Canada, both generations state that they generally are highly satisfied with their operations. Gaps in satisfaction levels between the generations were widest in the areas of goal alignment, conflict resolution, role clarity, and decision-making. In general, communication and succession plans were the areas in which both generations expressed the lowest levels of satisfaction.
Having a clear understanding of one's tasks and responsibilities, as well as those of fellow workers, can improve job performance, satisfaction, and organizational efficiency. Creating job descriptions, such as the sample provided by OMAFRA on their website, may assist to clarify roles and expectations. Assigning tasks based on skills and interests rather than by gender or age may also lead to greater satisfaction: as Terry Betker, a farm adviser at Backswath Management in Manitoba told Country Guide "most jobs can be done equally well by [any] gender these days."
The Purdue study found that generally speaking, there is not much conflict on farms. There are operational issues, however, that cause frustration for the older generation. The use of automatic milking systems and performance-tracking software may be a case in point. For some older farmers, the use of this technology creates anxiety as the financial investment seems extravagant for those who have lived through significant lean years and disastrous world events. The younger generation is more inclined to embrace innovation and is hopeful that the benefits of technology will assist them in growing the legacy that has been or will be entrusted to them.
Communication is Key
Effective communication can be an essential means of managing conflict when there is conflict. The following are some strategies for communicating in a way that facilitates understanding and respect:
Good communication involves active listening – paying close attention to the speaker, validating their experience (even when it is different from yours) and asking for clarification as needed; remaining open-minded; and giving and receiving feedback appropriately and respectfully.
Good communication also means being aware of how your response may impact others around you and being prepared to take a break if things become emotionally charged – and then returning to the conversation when everyone is feeling calmer. Making an effort to have a discussion – rather than an argument – helps to keep the emphasis on what is right versus who is right.
Mistakes happen and hurtful words can be said. Some of the most important communication we engage in with family is making repairs - that is, taking responsibility and making apologies. An apology might involve directly saying "I'm sorry" or it might be done in action, by bringing your loved one a much-needed coffee.
In the end, the family contributes to the success of the multigenerational operation. As Illinois farmer Kendall Browning told Illinois Farm Bureau Partners, "We all must work side by side and make all major decisions together, even when we disagree, for the good of the operation and not by personal preference. The key is to remember that at the end of the day the farm is important, but family comes first."
Milk Moovement has partnered with the National Farmer Mental Health Alliance to offer resources and webinars created by experienced psychotherapists with lived agriculture experience. Visit Milk Moovement to learn more about how to prioritize your physical, emotional, and mental well-being.
If you're feeling overwhelmed, hopeless, or stuck, help is available. Visit National Farmer Mental Health Alliance for a list of resources available for farmers and farm families. If you're in crisis or suicidal, call 911, visit your local emergency department, or contact Talk Suicide Canada by phone at 1-833-456-4566 (available 24/7) or text 45645 (available 4 pm to midnight ET) or dial 988 in the United States to access the 24/7 Suicide and Crisis Lifeline.
Libby Ells, MSW RSW was fortunate to grow up on the family farm in Southwestern Ontario, before moving away for many years and finally returning to her rural roots in 2011. Throughout her career, Libby has been motivated to facilitate hope and change by listening with curiosity to help others remember their unique knowledge, skills, and abilities. In addition to her work with individuals, couples, families, and groups, she has mentored students and provided clinical supervision to fellow practitioners in the mental health field. She works hard to be respectful and to bring humor to all of her encounters.