Dairy Industry Forecast for 2023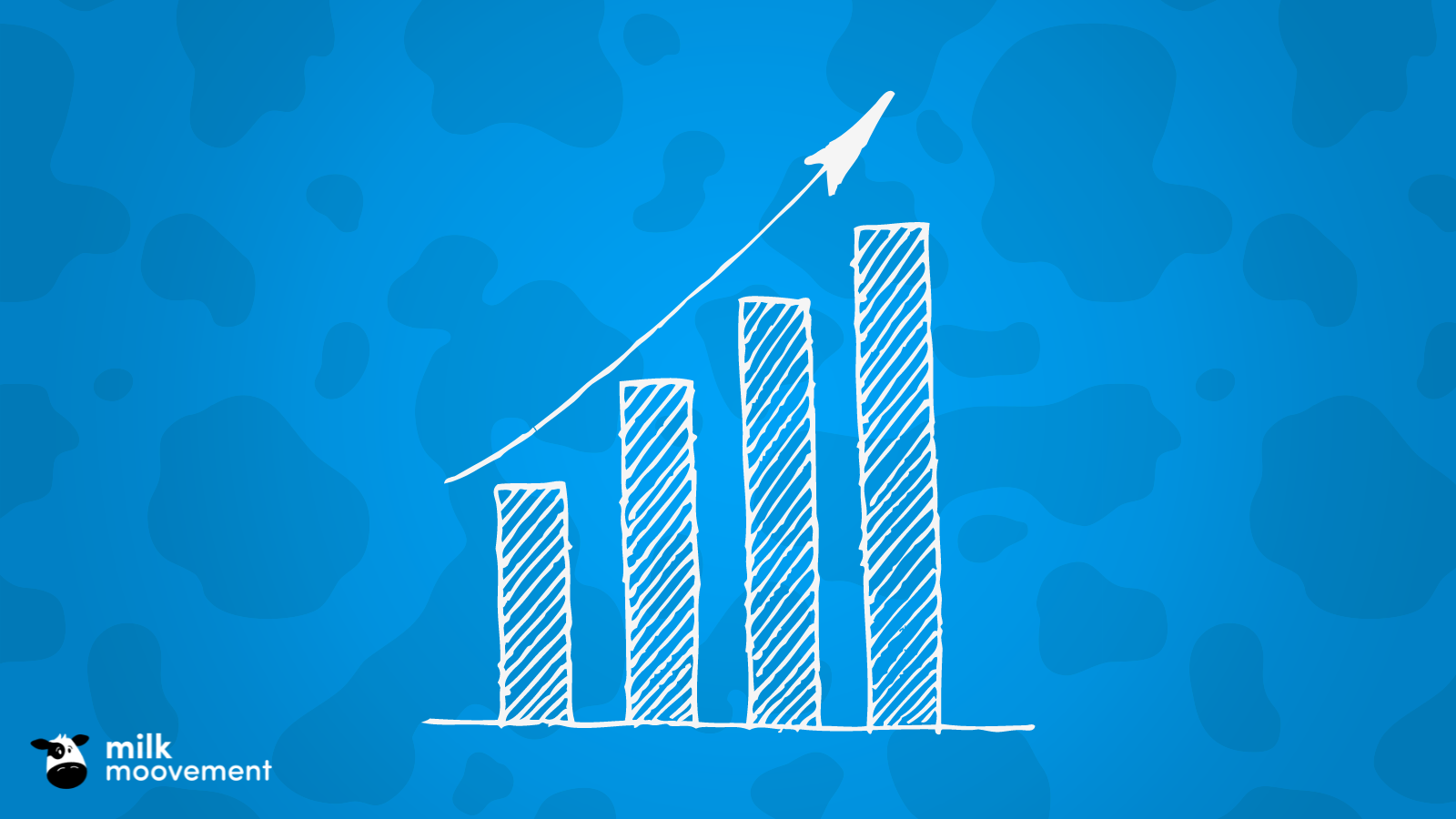 As we get into the new year, a few changes are coming to the dairy industry. This year is expected to face a few challenges, but there are opportunities within the market.
Milk Production and Demand
According to a report by the USDA, milk production is projected to rise at a compound annual growth rate of 1.1% over the next 10 years. By 2030, milk production will reach 248 billion pounds.
Milk production per cow grew by 0.9% in 2022. As cow milk production increases, it's projected that the average cow will produce 26,295 pounds by 2030.
The rise is due to increased demand for commercial use of dairy products in the U.S. over the next decade. The cheese market is anticipated to rise due to the greater consumption of prepared foods. Although the demand for dairy products is on the rise, there is a perceived decline in per capita consumption of fluid milk products.
Demand for dairy products is expected to grow globally for the next 10 years. The most forecasted demand products are high skim-solids content, such as dry skim milk products, whey products, and lactose. U.S. dairy exports are anticipated to be 4% of milk production on a milk-fat milk-equivalent basis and 22.6% on a skim-solids milk-equivalent basis.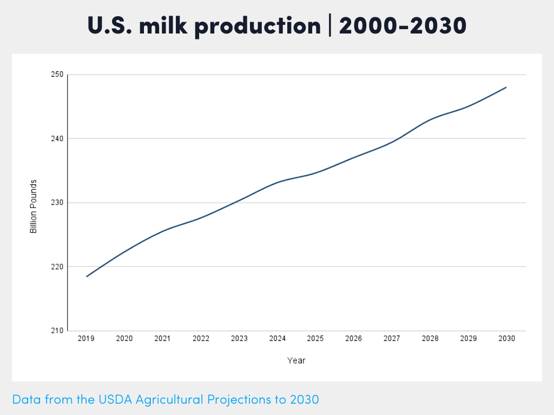 Dairy Pricing
According to dairy consultants, The McCully Group, prices for most dairy products in the U.S. are forecasted to lower in Q1 but remain above the long-term average in 2023. One of the causes of elevated prices is a result of high feed and operating costs, which are likely to continue throughout 2023.
The price of butter in the U.S. reached historically high prices due to supply chain challenges, which led to a price increase of 31.4% from last year. Butter prices are forecasted to drop in Q1 of 2023 with an average price closer to $2.20 to $2.25.
Canada has also seen an increase in dairy products, including a 20% increase in the cost of butter. The Canadian Dairy Commission reported a farm gate milk price increase of 2.2%, which translates to $0.0174.
According to Canada's Food Price Report, dairy products are expected to cost consumers 5 to 7% more in 2023.
The report also highlighted the increase in the cost of food is due to a rise in transportation costs and supply chain disruptions. The global market and climate events, like drought and heatwaves, are a factor for the increased price in both the U.S. and Canada.
Although food prices have increased over the last year and are still rising, dairy products are expected to be a strong category this year.