Why a Dairy Supply Chain SaaS Platform is a 'Must Have' Versus a 'Nice to Have.'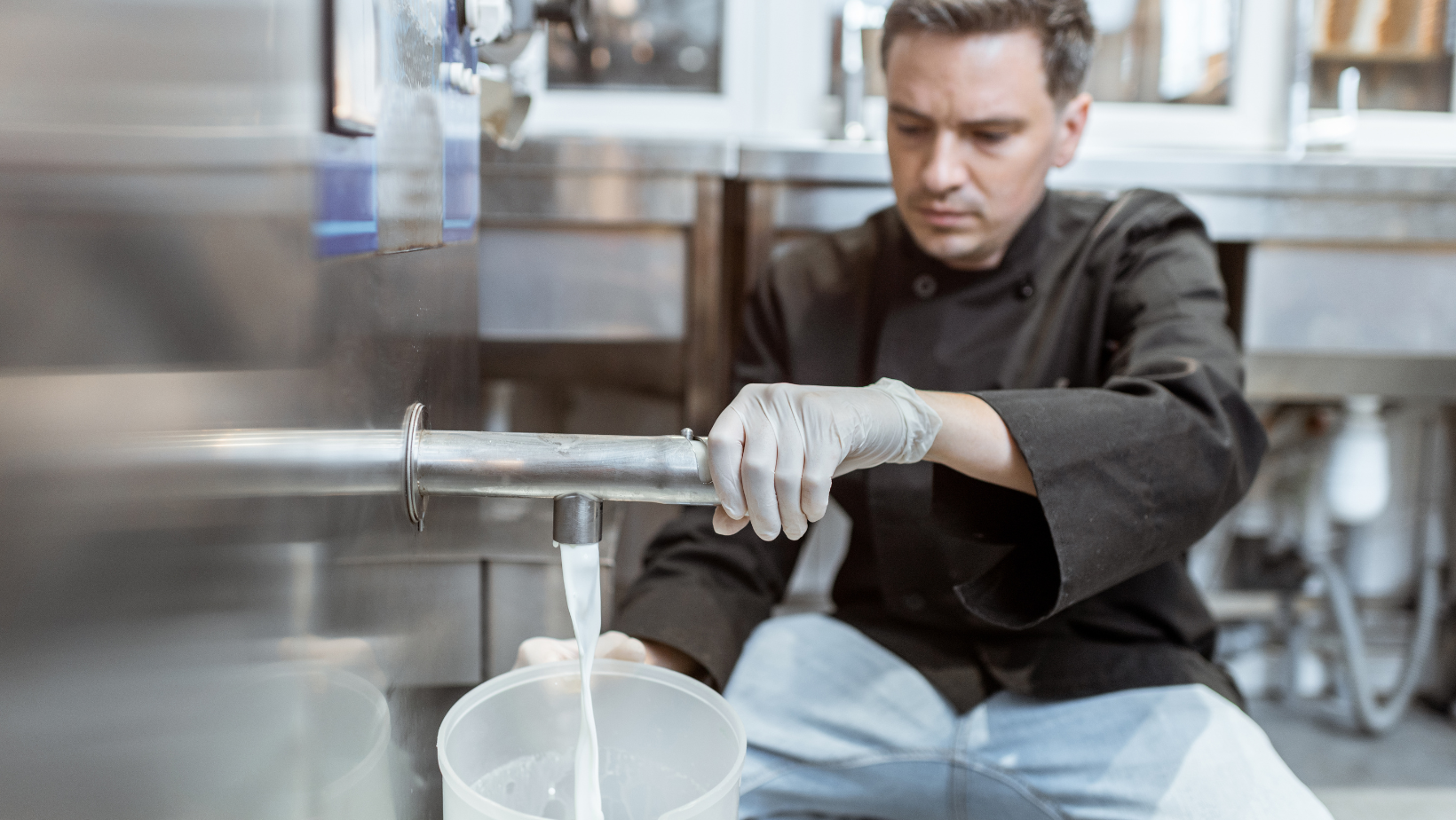 In the world of dairy supply chain management, the landscape is evolving at an unprecedented pace. With changing consumer preferences, the need for efficiency and accuracy in supply chain operations has never been more critical. This is where dairy supply chain software (SaaS) platforms like Milk Moovement come into play, shifting the paradigm from a 'nice to have' to an absolute 'must have.' In this article, we will explore the key issues facing dairy corporations and how a cutting-edge SaaS platform can not only address these challenges but also help reduce costs, save time, and increase profit margins.
The Dairy Dilemma: Critical Issues
Margin & Profitability Challenges: Dairy corporations often struggle to fully capitalize on profitable product opportunities due to limitations in operational systems and processes. The inability to make informed, agile decisions can result in missed opportunities and lower profit margins.
Innovation Challenges: The pursuit of new and innovative product growth is hindered by existing siloed and disjointed legacy systems. These outdated systems fail to support the creative spark required for product innovation.
Operational Inefficiencies: Production planning processes can face downtime due to the absence of real-time data, leading to operational inefficiencies and delays. Dairy corporations need a real-time window into their operations to optimize efficiency.
Data Inaccuracies: Lack of access to accurate data, visibility into changes, and a comprehensive audit trail from lab tests can create challenges in receiving appropriate payment support. Inaccurate data can have a significant impact on the bottom line.
Lack of Hauler Visibility and Efficiency: Haulers operating in the dairy supply chain can face a lack of data visibility, insight into changes, limited route control capabilities, and insufficient audit trails. This hampers their operational efficiency and can lead to increased costs.
Increasing Transportation Costs: Inefficient transportation routes add unnecessary time and cost to cooperative customers' overall operations. Efficient route planning and transportation are essential to reduce these costs.
Processor Communication & Planning: Processors often lack daily incoming data visibility, constraining their ability to effectively route high-quality products to suitable processing facilities. This leads to reduced profit margins.
Disjointed Legacy Systems: Legacy systems, composed of multiple databases, often lack synchronization, data integrity, and proper audit trail mechanisms. Modernization is imperative to streamline operations since legacy systems can drive up payroll costs.
Timing and Efficiency Lagged for Informed Decisions: Operating on outdated data can limit the ability to make informed and agile decisions, compromising overall timing and efficiency. In many cases, obtaining data can lag up to three days.
Manual Systems Causing Errors & Delays: Manual adjustments without proper audit trails can result in inefficiencies and increase the risk of errors, highlighting the need for more efficient and accountable adjustment processes.
The Dairy Supply Chain SaaS Solution
Milk Moovement's dairy supply chain software (SaaS) platform provides a comprehensive solution to these dairy industry challenges. Here's how Milk Moovement can transform your dairy supply chain so you can understand why this is truly a must-have!
Produce Higher Margin Products: Milk Moovement enables routing high-yield products to the right production plant every time. With real-time data on quantity and quality, this platform streamlines production for maximum profitability.
Processing Fluids Efficiency: Achieve efficiency in transportation and settlements with Milk Moovement's unified database. Gain visibility into weights and test discrepancies, and improve driver handheld applications for a seamless workflow.
Reduce Demurrage Costs: Milk Moovement tracks driver arrival times, sends notifications, and optimizes pay structures to reduce demurrage costs. It aligns cooperative and processor plants for smooth communication.
Cut Transportation Costs: Gain visibility into production status and product characteristics for optimal route planning. This reduces plant downtime and transportation costs.
Mitigate Milk Dumping: Milk Moovement provides notifications to producers, ensuring milk quality is maintained and reducing milk dumping. Visual transparency through dashboards enhances business decision-making.
Decreased Producer Payroll Costs: Milk Moovement automates scheduling, routing, and transportation adjustments, making payroll processes efficient and accurate. It eliminates the need for time-consuming reconciliations.
In the dairy supply chain, a cutting-edge dairy supply chain SaaS platform like Milk Moovement is no longer a 'nice to have' but an absolute 'must have.' By addressing critical issues such as margin and profitability challenges, innovation hurdles, operational inefficiencies, and inaccurate data, Milk Moovement revolutionizes dairy supply chain management. With real-time data, efficiency in transportation, and improved communication, this solution enables dairy corporations to reduce costs, save time, and increase profit margins.